Ciao Milano!
Explore Milan in just 3 days. We all know that they're good at fashion in Milan. Home to Versace, Gucci and Prada, it's one of the four fashion capitals of the world. But you won't just spot style on the runway. Style leaks into every crevice of Milan – the city lives and breathes it.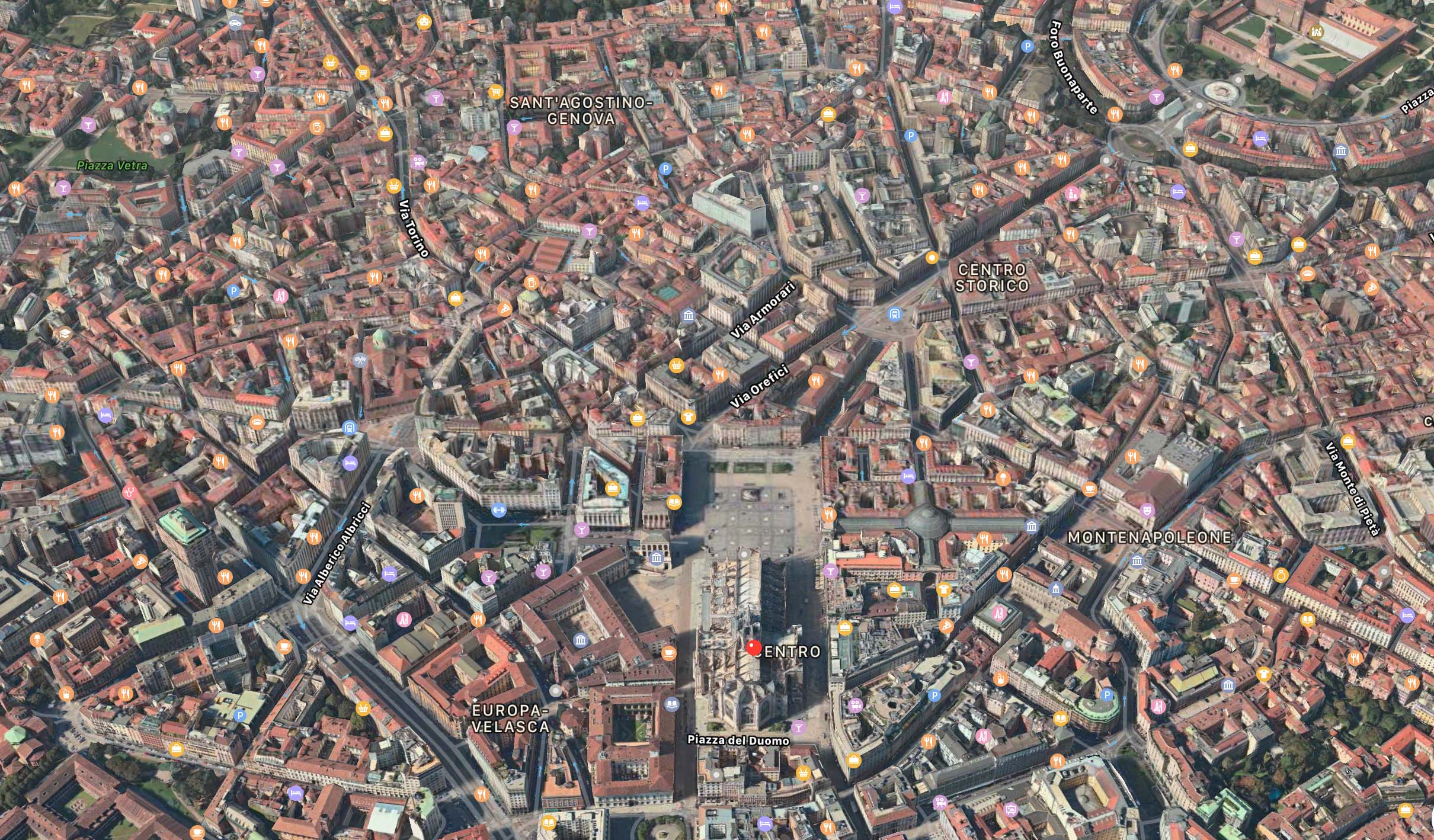 Milan may be Italy's fashion capital, but don't let its reputation for style distract you — Milan is home to some of the country's best museums and art galleries for modern and contemporary art. Also, it's quietly hosting a burgeoning restaurant renaissance as well. With only 72 hours to explore it all, here's the most ideal approach to test a touch of everything.
The following travel guide will highlight the best way to sample a bit of everything in Milan in just 3 days.
Day 1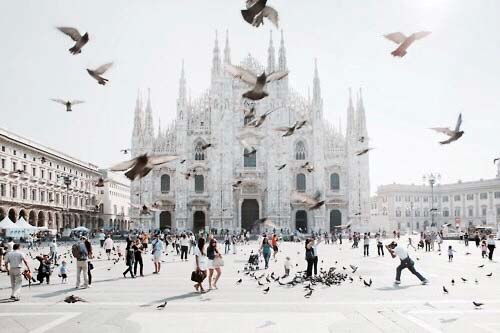 This cosmopolitan city boasts beautiful art and architecture, unrivalled shopping and a vibrant nightlife, so why don't you explore it?
Visit Milan Cathedral (Duomo di Milano) the most recognized attraction in the city. The cathedral took about six centuries to complete, the outside is covered in Candoglia marble, which gives it it's greyish pinkish shading. For an entirely different experience make sure to visit both during the day and at night.
Have an Italian Breakfast after or before you visit Milan Cathedral at the cafes near Duomo. Italian breakfast pretty much is just a coffee and anything sweet including bread with jam, pastries, cookies or cakes.
Within just 4 minutes of walking there is Galleria Vittorio Emanuele II, one of the world's oldest and most beautiful shopping malls. For some upscale designer shopping, Galleria Vittorio Emanuele II and Via Monte Napoleone street, are the places to be.
During my stay, I enjoyed a delicious healthy breakfast with my friend Cinzia at a cafe there.
And don't forget to Spin the Bull for Good Luck! In the centre of the Galleria there is a giant space in mosaic of a bull on the ground. Legend holds that stepping on the bull's testicles is good luck, so many people line up to spin around on their heel for the full good-luck effect.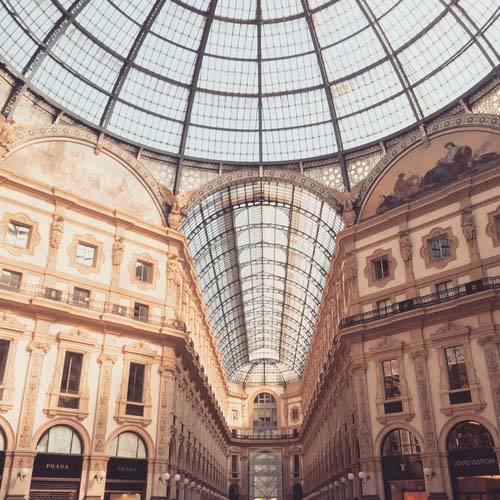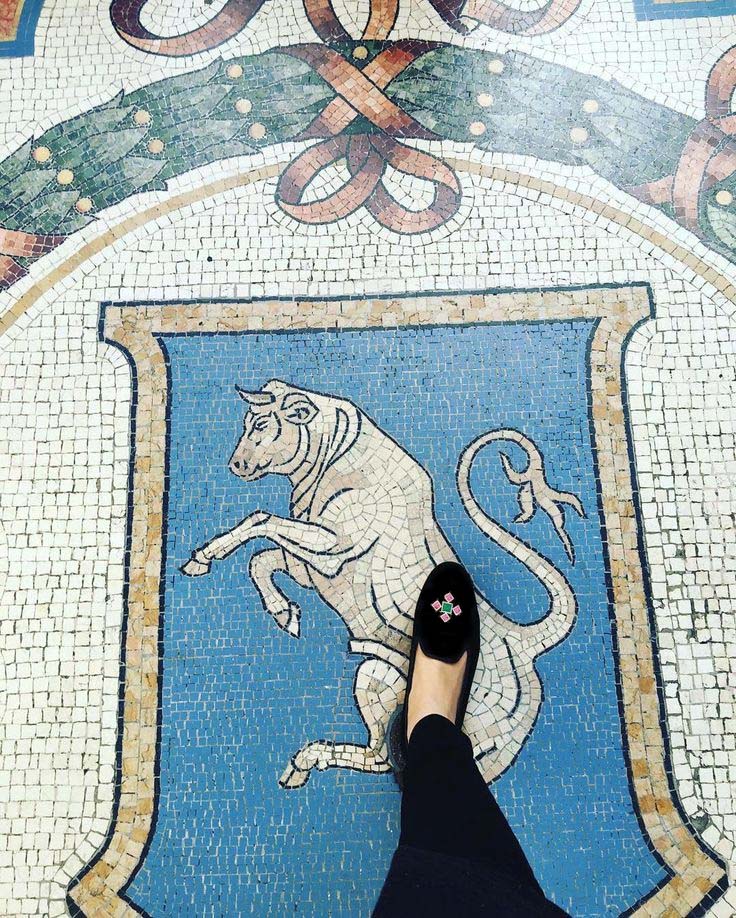 I am sure after all this walking and exploring you are hungry now, and craving for some Italian food. Don't worry! I got you! Visit Fresco&Cimmino, located within just 3 minutes of walking from the Galleria, there, you will get to enjoy the real Napolitan pizza. This restaurant has a nice choice of pasta, meat and fish and it is also vegetarian-friendly and has vegan options.
For a nice place to have a drink and enjoy the magical view of Milan, visit Terrazza Aperol in the evening, which is located in front of the Duomo.
To end the night beautifully reserve a table at the Just Cavalli club and combine partying with a nice dinner.
Day 2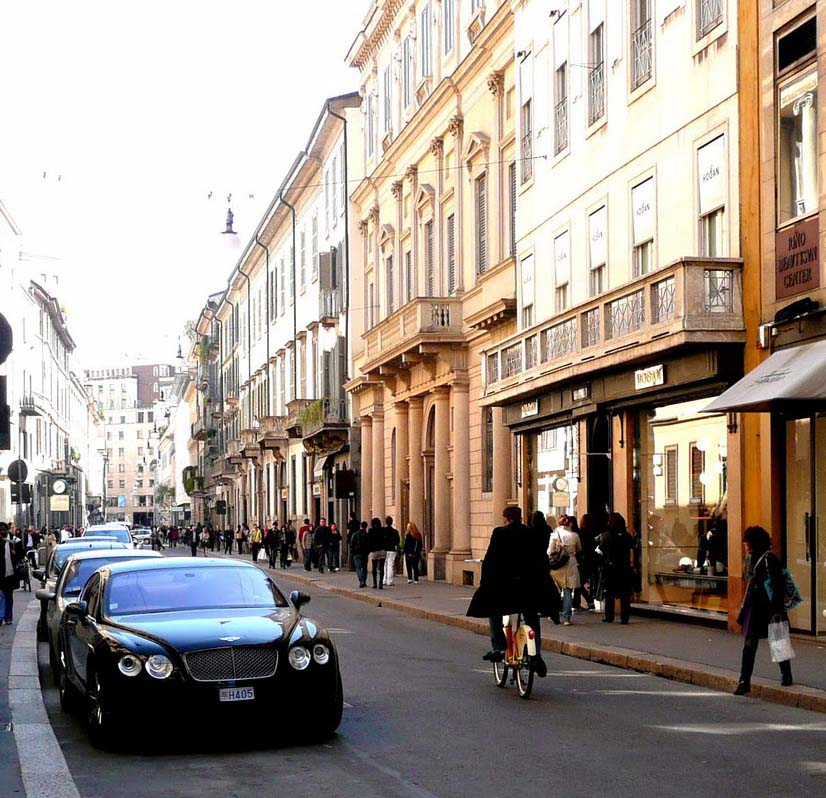 The second day is always the best for some shopping. If you want some upscale designer shopping then of course visit Galleria Vittorio Emanuele II and Via Monte Napoleone street. Otherwise, there are some nice shops located in Via Torino street.
I am all about healthy, vegan and vegetarian snacks. So If you want to eat something delicious and healthy during your shopping therapy then visit Eatme&go located in Via Torino street.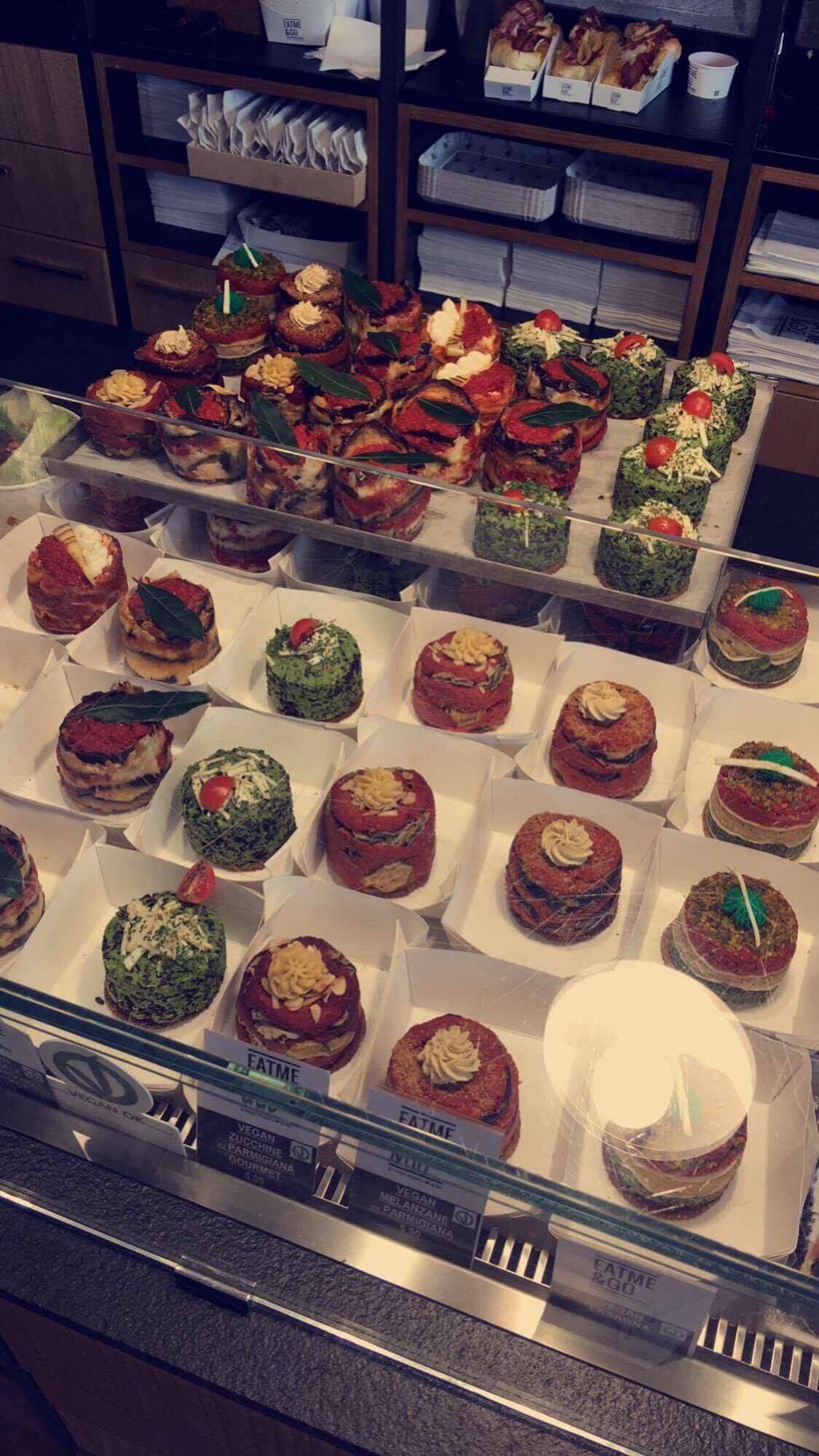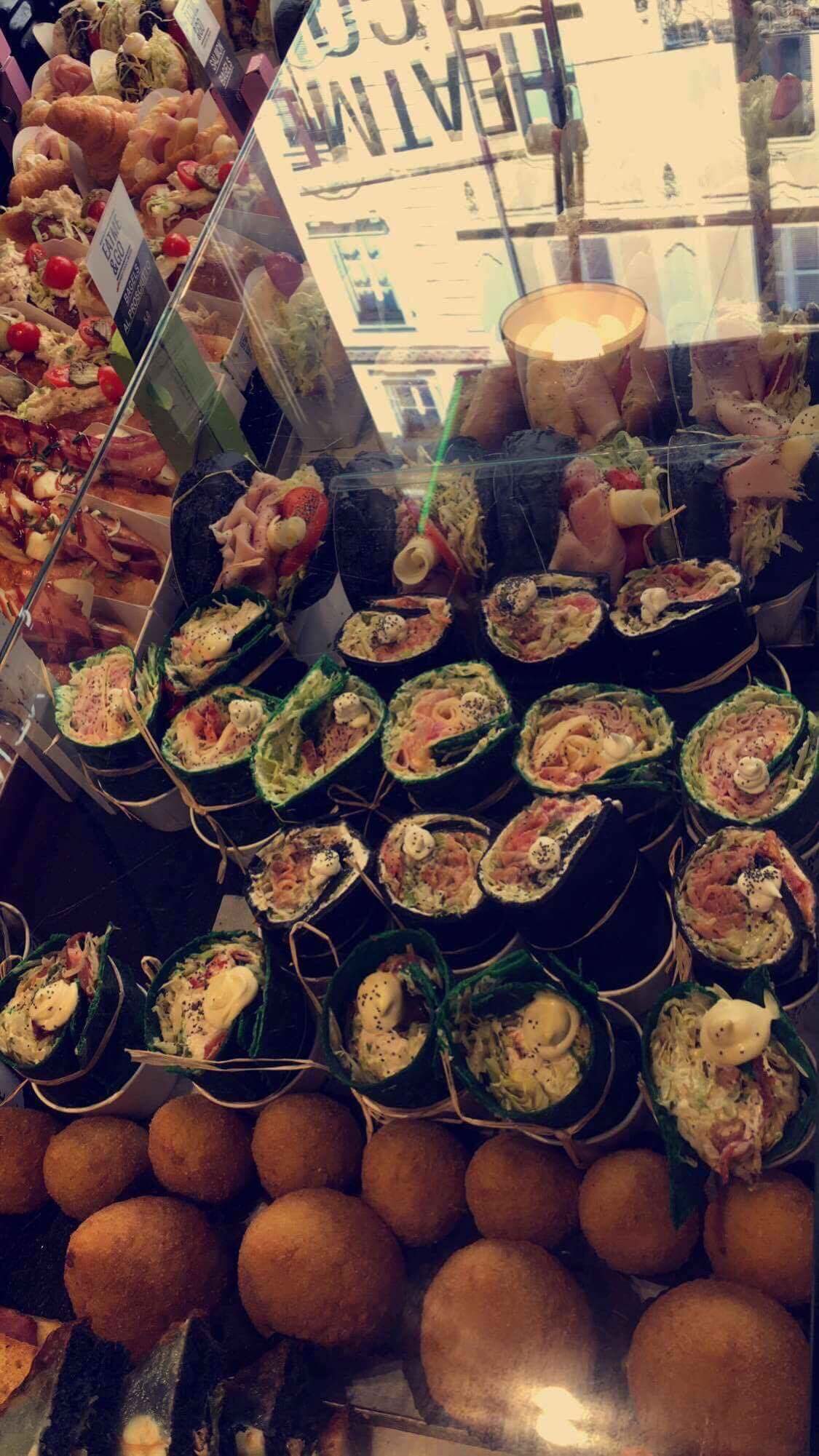 During the day, visit La Scala Museum, whether or not you're an opera fan, there's something enticing about those European opera houses, or even get a ticket to an opera at Milan's famous La Scala theatre. Visit the Santa Maria delle Grazie and see Leonardo da Vinci's "The Last Supper". But keep in mind that tickets often sell out months in advance, squeezing this into a brief Milan visit requires lots of advance planning.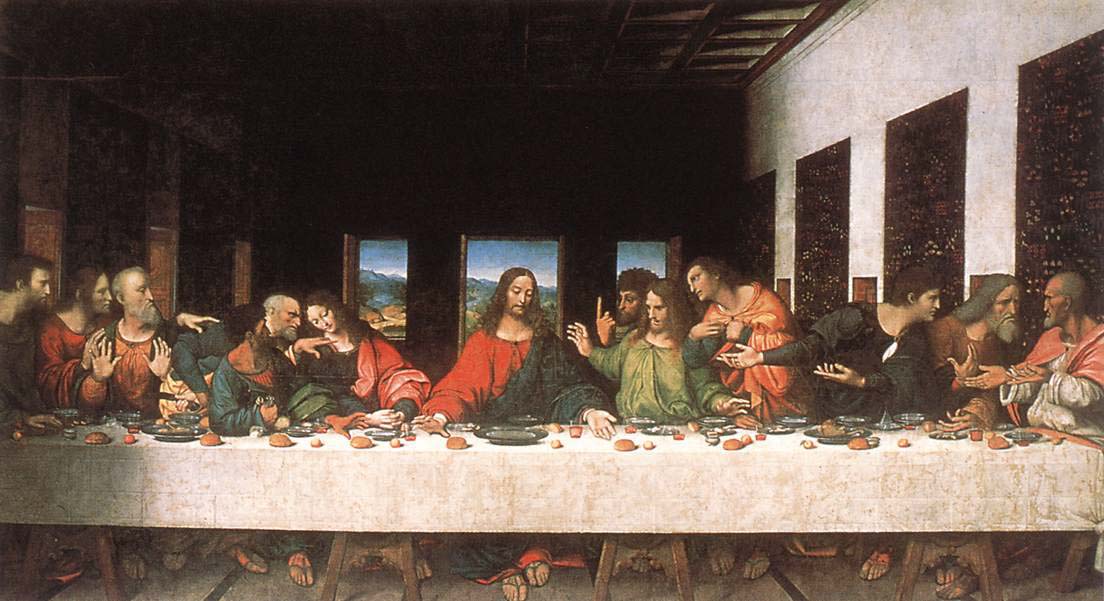 Have a gelato (icecream) during the day. Cioccolati Italiani makes one of the best ice creams in the centre of Milan. To try the best Risotto alla Milanese, a traditional Milanese dish which is risotto cooked with saffron, giving it a golden color, definitely visit Trattoria Da Abele which is an Italian gluten-free restaurant. Visit Navigli district, one of the most famous areas of Milano and have an Aperitivo, The Navigli are a system of canals and waterways whose construction lasted 7 centuries.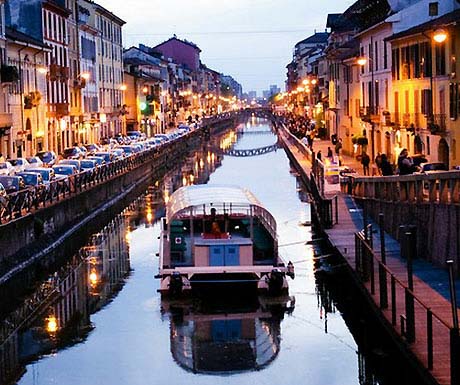 Mag cafe is a wonderful place to have a classic Italian aperitivo drink, which usually includes a mix of Aperol or Campari liquors. Some bars and restaurants keep it good and simple with a drink, olives and nuts. Others go all out with their food spread, offering different types of fresh pasta, Italian cheeses, grilled or sautéed vegetables, and sandwiches. Depending on where you go, you might have the option of one drink and an unlimited food or refreshment. For a nice dinner in Navigli, visit Al Post Ferr (along with the Ripa di Porta Ticinese) and have rich, well-balanced dishes, complemented by an impressive selection of wines, beers and liquors.
Day 3
Time passes by sooo quickly! And so came Day 3! Getting your luggage ready but still, want to explore more? Well, rent a bicycle and cruise around the city!
Have a breakfast at the Macha cafe located near Parco Sempione, they make everything with macha, green tea and avocado. It's is very healthy and yummy! You can also have a lovely lunch there.
Ride your bicycle like a local and explore Sempione park, near there you can find the Sforza Castle which is located right in the middle of the city. Sforza Castle was built in the 15th century by the Duke of Milan. Today it houses several of the city's most prized art possessions, including frescoes by Leonardo      da Vinci and Michelangelo's very last sculpture.
Visit Ceresio 7 Pools & Restaurant for delicious food and drinks. In the spring and summer, the rooftop bar offers views of amazing sunsets and the modern panorama of Milan's skyscrapers.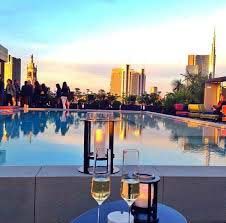 The best season to visit Milan is in spring because the weather is great and you can do many things and also there are many events taking place as the Settimana delle Beni Culturali, which is a week where some of the top museums in Milan, and monuments are open for free.  In the winter is very cold but the atmosphere is magical and Christmas inspired
Best Clubs to visit (Open from Tuesday to Sunday):
Just Cavalli
Hollywood Milan
B38 Club Milano
The Club
Alcatraz
Gattopardo
I hope this personal travel guide gave you some cool ideas of sights and places to check out around town. I love talking about all aspects of travelling in different countries, so feel free to message me on my social media accounts or email me if you want me to suggest you any place to visit during your stay in Milan, or anywhere in the world. My dream is to explore as many countries as I can. Because I believe getting to know different cultures, different traditions and unique individuals helps us understand who we truly are and what is our purpose in life.
Follow me on:
Instagram: IRO DIM
Snapchat: irobadass
Facebook : IRO DIM
Email: iro.dim@outlook.com
Summary
Article Name
EXPLORE MILAN IN JUST 3 DAYS
Description
☆☆☆ What To Do In Milan For 3 Days ☆☆☆ Here Is The Complete Guide That Would Help You Explore Milan In 3 Days Without Any Hassle!
Author