Big Ben is the nickname for the Great Bell of the clock at the north end of the Palace of Westminster in London, and is usually extended to refer to both the clock and the clock tower. The official name of the tower in which Big Ben is located was originally the Clock Tower, but it was renamed Elizabeth Tower in 2012 to mark the Diamond Jubilee of Elizabeth II.
The clock tower was designed by Augustus Pugin and was completed in 1859. It is 315 feet (96 meters) tall and has become one of the most iconic landmarks in London. The Great Clock of Westminster, which is housed within the tower, was the largest and most accurate four-faced striking and chiming clock in the world when it was installed.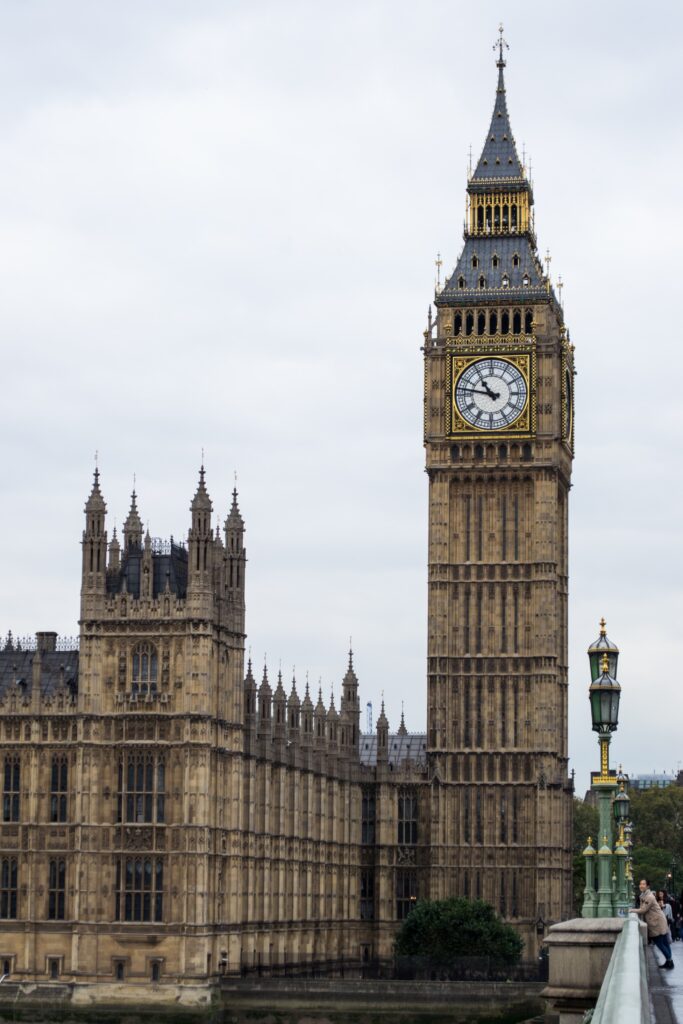 The clock mechanism was designed by Edward Dent, who had previously worked on the design of the clock at the Royal Observatory in Greenwich. Dent died in 1853 before the clock tower was completed, and his stepson Frederick Dent took over the project.
The Great Bell, known as Big Ben, was cast by the Whitechapel Bell Foundry in East London. It is made of a mix of copper and tin and weighs 13.5 tons (12,080 kg). The bell was named after Sir Benjamin Hall, who was the First Commissioner for Works when the bell was installed.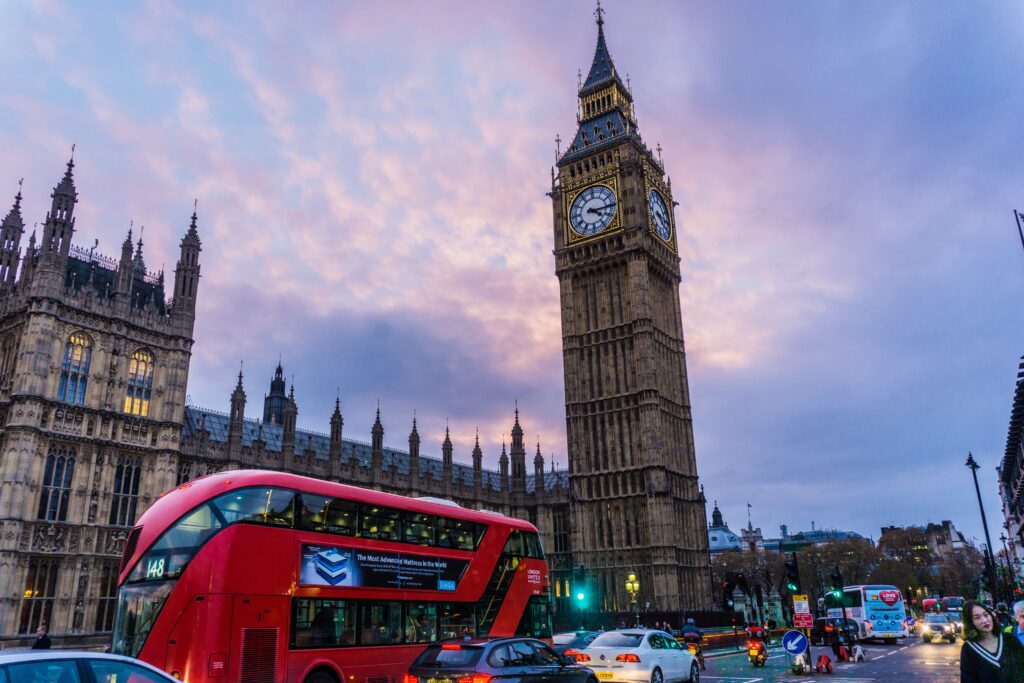 Big Ben first chimed on July 11, 1859. However, in September of that year, the Great Bell cracked and had to be recast. The new bell, which was also cast by the Whitechapel Bell Foundry, first chimed on April 10, 1864.
The clock mechanism has undergone several renovations and upgrades over the years to keep it running accurately. In 1976, a new hammer was installed to replace the original one, which had been in use since 1859. In 1983, the clock mechanism was shut down for a major renovation, which took over three years to complete.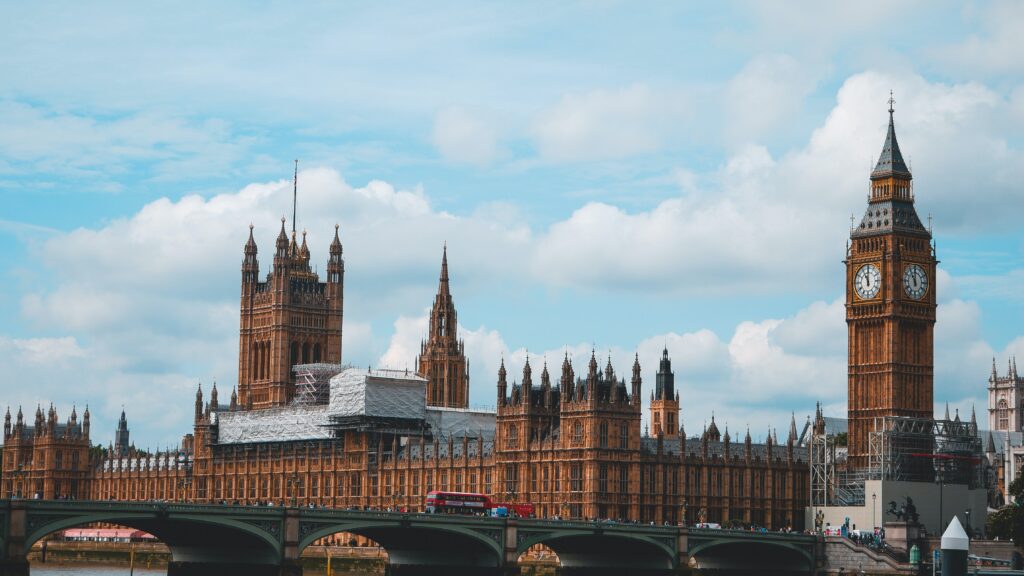 In 2017, the clock tower underwent a major restoration project that included cleaning and repairing the clock faces and the installation of a new lift. The restoration project was completed in 2021, and the clock tower is once again open to the public.
Big Ben has become a symbol of London and the United Kingdom, and is often featured in films, television shows, and other media. It is a popular tourist attraction, and many people come to London specifically to see it.