Soho, located in the heart of London, is not only a vibrant hub for foodies but also a pulsating epicentre of nightlife. As the sun sets, Soho truly comes alive with its array of fantastic nightclubs. If you're looking for a night out on the town, dancing the night away to the latest beats or sipping on expertly crafted cocktails in a stylish setting, Soho has something for everyone. In this guide, we'll take you through the best clubs in Soho for an unforgettable nightlife experience.
Cirque Le Soir is Soho's most eccentric nightclub, delivering an immersive circus-themed extravaganza that goes beyond the ordinary. From mesmerizing contortionists to daring fire-breathers, the entertainment is as eclectic as the crowd it attracts. Amidst the awe-inspiring performances, the club also takes pride in offering an extensive and imaginative cocktail menu, ensuring that every sip is a delightful addition to the night's festivities. Step into the extraordinary world of Cirque Le Soir, where creativity knows no bounds, and the party spirit is boundless.
Club 49 stands as a stylish beacon in the heart of Soho, setting the scene for an unforgettable night out. Renowned for its pulsating energy and curated sets by top-notch DJs, this nightclub invites you to immerse yourself in its vibrant atmosphere. The spacious dance floor beckons, creating the perfect stage for you to dance the night away. Elevating the experience, Club 49 offers a menu of signature cocktails that are as diverse and exciting as the music. Join the stylish crowd and embrace the night of entertainment and rhythm at Club 49, where every beat is a promise of a memorable evening. Check out their menu here.
The Box Soho stands as a revered icon known for its avant-garde performances, seamlessly blending elements of cabaret, music, and an alluring sense of decadence. Beyond the mesmerizing shows, the venue transforms cocktails into a theatrical experience, mirroring the flamboyance of its entertainment. Each sip is crafted with precision, adding to the immersive nature of the night. The electric atmosphere within The Box Soho is a testament to its commitment to pushing boundaries, creating an unforgettable fusion of sensory delights for all who step through its doors.
Simmons Bar in Soho is a retro-inspired, quirky venue that transports you back in time with its 1970s and 1980s decor. The club is famous for its eclectic cocktail menu, featuring a variety of creative and colourful concoctions. It's a place where you can sip on drinks served in teapots, enjoy classic board games, and dance to an array of music genres, from disco to funk. Simmons Bar is known for its fun and relaxed atmosphere, making it the perfect spot for a laid-back night out in Soho. Check out their drinks menu here.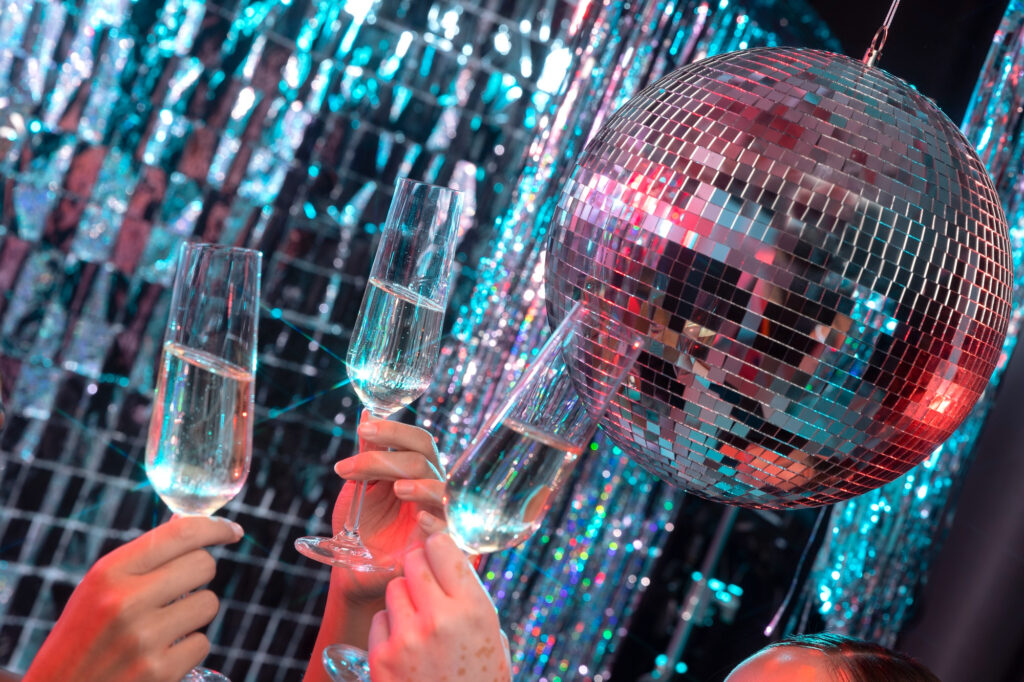 Soho Residence is a chic and versatile nightclub nestled in the heart of Soho. This multi-level venue offers an array of experiences under one roof. The ground floor is a stylish bar with a vast selection of cocktails, perfect for starting your evening. Venture upstairs to discover an elegant dining area where you can savour a delectable meal. As the night progresses, head to the top floor where a vibrant dance floor awaits, featuring top DJs and a pulsating atmosphere. Check out their happy hours' menu here.
The Roxy is a legendary Soho club with a rich history dating back to the 1970s. Known for its punk and new wave music scene, it's a place where music lovers can immerse themselves in the sounds of London's alternative music culture. The club's atmosphere is electrifying, with live bands and DJs taking the stage, delivering a mix of punk, rock, and indie tunes. The bar at The Roxy offers a variety of drinks to keep you energized throughout the night. Check out their bar menu here.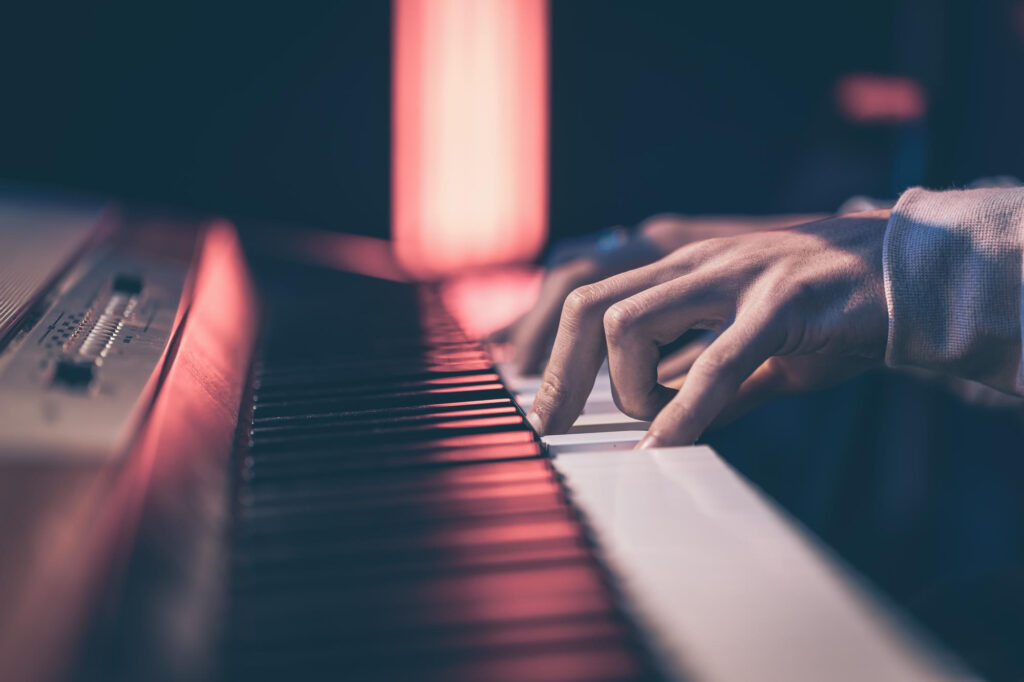 If you revel in the joy of live music and sing-alongs, The Piano Works is your ultimate destination. Nestled in the heart of Soho, this unique club is a haven for music enthusiasts. Live pianists and musicians take centre stage, embracing the crowd's requests and turning the night into a dynamic, interactive experience. As you immerse yourself in the lively atmosphere, sip on your favourite drinks from a carefully crafted menu, each note and melody adding to the vibrant tapestry of the evening. The Piano Works isn't just a nightclub; it's a celebration of music, camaraderie, and unforgettable moments. See their menu [here].
Nestled in the heart of Soho, Century Club stands as an exclusive members' haven that graciously extends its allure to non-members seeking a taste of glamour and sophistication. The club's ambience is a seamless blend of classic elegance and contemporary style. Venture to the rooftop terrace, where the enchantment of starlit cocktails and mingling unfolds against the backdrop of the city lights. Century Club invites you to experience a night of refined luxury, where each moment is crafted for those who appreciate the finer things in life. Explore their drinks menu [here].
St. Moritz Club is a Soho institution with a timeless appeal. Established in the 1960s, this club has maintained its classic charm. It's a place where you can step into the past and revel in a retro atmosphere that pays homage to the Swinging Sixties. The club's playlist often features a mix of rock 'n' roll, soul, and rhythm and blues, providing the perfect backdrop for those who want to dance to the classics. Relish era-inspired cocktails, dance to timeless tunes, and soak in the nostalgic ambience of a bygone London at St. Moritz Club
The Village stands as Soho's preeminent LGBTQ+ nightclub, proudly cultivating a vibrant and inclusive space where diversity is celebrated. This dynamic venue goes beyond being just a nightclub, hosting a diverse array of themed nights and captivating drag shows that add an extra layer of excitement to the Soho nightlife. The cocktails, like the atmosphere, are a kaleidoscope of colours, reflecting the energy and joy that defines The Village experience. Step into this electrifying haven where acceptance and entertainment seamlessly intertwine, creating unforgettable nights for all who enter. Peruse their drinks menu [here].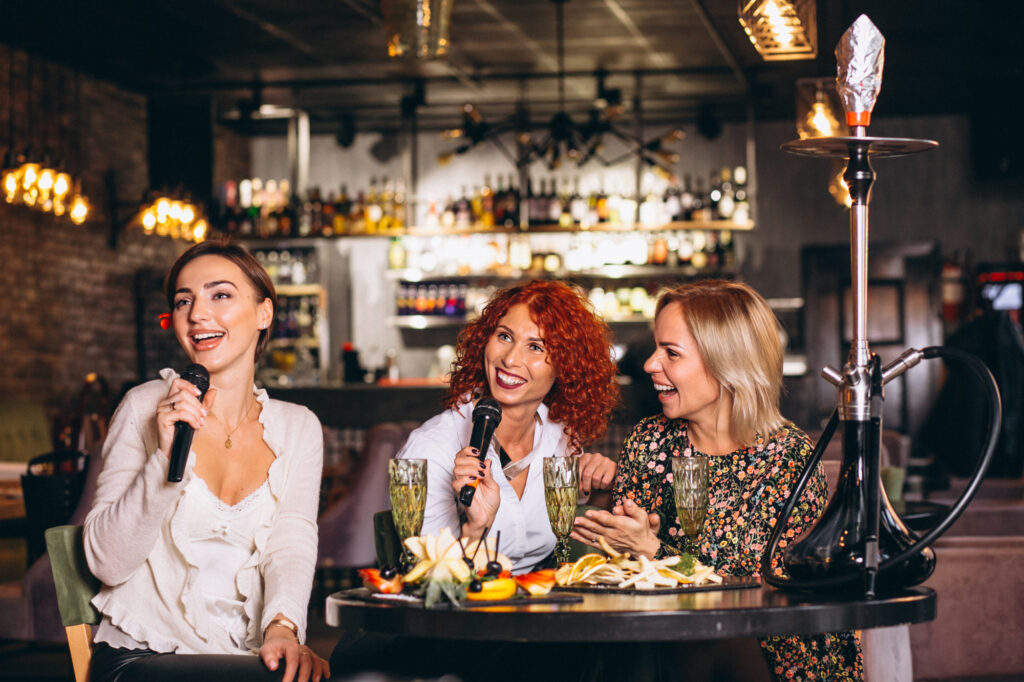 For a more sophisticated night out, Ronnie Scott's Jazz Club stands as a legendary institution, embodying the essence of London's jazz scene. Step into an intimate setting where the magic of live jazz performances unfolds, creating an atmosphere that resonates with the club's rich history. While indulging in soulful melodies, patrons can elevate their experience by sipping on meticulously crafted classic cocktails. Ronnie Scott's Jazz Club isn't just a venue; it's a timeless celebration of jazz, offering a refined and enchanting escape for those seeking the epitome of musical and cocktail sophistication. See their drinks menu [here].
Rumba, a Latin-inspired nightclub nestled in the heart of Soho, promises to transport you to the lively streets of Havana. Feel the pulsating rhythms of salsa, reggaeton, and Latin pop as you dance the night away in a vibrant and energetic atmosphere. The club's ambience captures the essence of Latin American festivities, creating an immersive experience for every visitor. To complement the lively beats, Rumba offers a tantalizing array of tropical cocktails, allowing you to savour the flavours of the Caribbean while indulging in a night of rhythmic celebration. Let Rumba be your passport to an unforgettable Latin-inspired nightlife experience in the heart of London. View their drinks menu [here].
Bar Salsa brings the vibrant spirit of Latin America to the heart of Soho. Boasting lively salsa music, colourful decor, and a dance floor that beckons you to move, this club is a haven for those who love to dance and revel in a festive atmosphere. With salsa classes, live bands, and energetic DJs, Bar Salsa ensures a dynamic experience every night. The bar serves up a tantalizing array of Latin-inspired cocktails, making it the perfect spot to sip and savour the night away. Immerse yourself in the rhythms of salsa, bachata, and merengue, and let Bar Salsa transport you to the lively streets of Havana or Rio. Check their drinks menu here.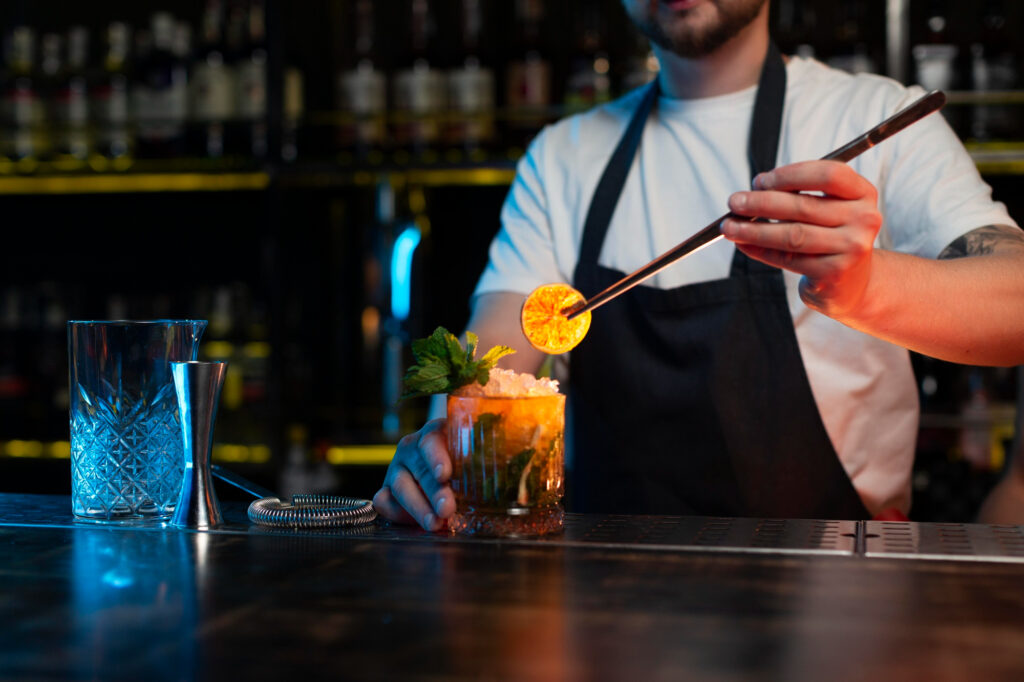 This tropical-themed club brings the lively spirit of the Caribbean to South London. With its exotic décor, pulsating beats, and a dance floor that never seems to rest, Tropix is a must-visit for those seeking a lively and energetic night out. The bar serves up a variety of tropical cocktails, transporting patrons to a beach paradise right in the heart of Clapham. Whether you're into reggae, dancehall, or soca, Tropix promises an unforgettable night of Caribbean-infused revelry. Check their drinks menu here.
Conclusion
Soho, a kaleidoscope of flavours and rhythms, is not only a culinary delight but also a pulsating heart for nightlife enthusiasts. This guide has unveiled a tapestry of Soho's best nightclubs, each offering a unique ambience and musical experience. From the eccentric circus-themed vibes of Cirque Le Soir to the Latin-infused rhythms of Bar Salsa, Soho's nightlife promises an unforgettable journey.
As you plan your nocturnal adventure through the iconic streets of Soho, immerse yourself in the diverse celebration of music, culture, and pure entertainment. Whether you're dancing to the beats of Disco, immersing yourself in the historic tunes at Ronnie Scott's Jazz Club, or surrendering to the alternative vibes at The Roxy, Soho's nightlife is a vibrant kaleidoscope where every club tells a unique story.
So, put on your dancing shoes, gather your friends, and dive into the vibrant nightlife of Soho, where every club invites you to embrace the night. Cheers to the melodies, the moments, and the memories waiting to be made in Soho's pulsating rhythm!