Makeup can be intimidating for beginners, but with the right tips and tricks, you'll be able to master the art of makeup in no time. In this blog post, we'll be sharing some of the best makeup tips for beginners, as well as some YouTube tutorials that will help you take your makeup game to the next level.
First and foremost, the key to a flawless makeup look is skincare. Before applying any makeup, make sure you cleanse, moisturize and prime your skin. This will create a smooth canvas for your makeup and will ensure that it lasts all day.
One of the most important things to keep in mind when it comes to makeup for beginners is to start with a light hand. It's always better to build up the coverage gradually, rather than applying too much product at once. This will help you avoid any cakey or heavy-looking makeup.
When it comes to foundation, it's important to find the right shade and finish for your skin type. If you have oily skin, opt for a matte finish foundation, and if you have dry skin, go for a dewy finish foundation. It's also important to match your foundation to your neck, so that there's no noticeable difference between your face and your neck.
Another important tip for beginners is to invest in a good concealer. This will help you cover up any blemishes, dark circles or redness. Make sure you choose a concealer that's one shade lighter than your skin tone, as this will help you achieve a natural-looking highlight.
When it comes to eyeshadow, it's best to start with neutral shades, such as browns and beiges. These shades are easy to work with and will help you create a natural-looking eye makeup. As you become more comfortable with applying eyeshadow, you can start experimenting with more bold and vibrant shades.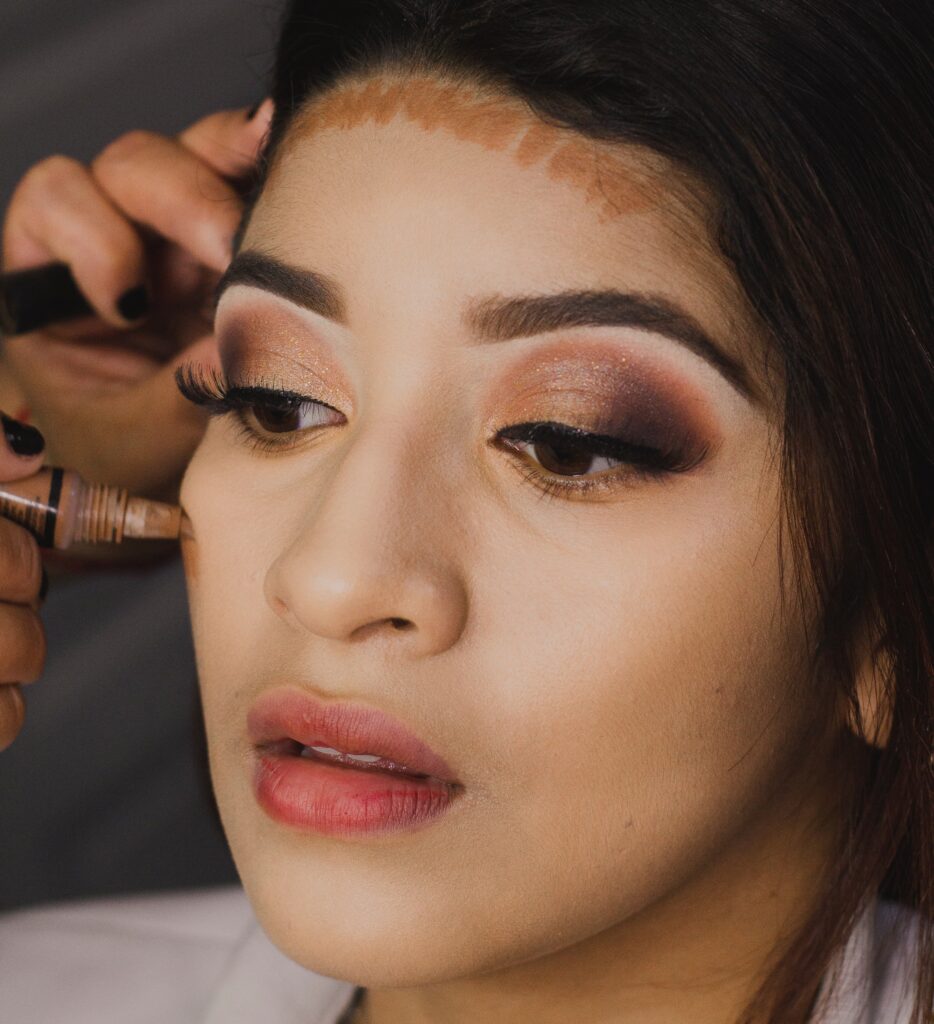 One of the best ways to take your makeup game to the next level is by watching YouTube tutorials. There are countless makeup gurus on YouTube who share their tips and tricks, and who can help you achieve any look you desire. We've put together a list of some of the best YouTube tutorials for beginners:
"Everyday Makeup Tutorial for Beginners" by Jackie Aina
"10 Minute Makeup Tutorial" by Nikki Tutorials
"Easy Natural Makeup Look" by Tanya Burr
"Drugstore Makeup Tutorial for Beginners" by Jeffree Star
"Full Face of Makeup Using Only Drugstore Products" by James Charles
By watching these tutorials and following the tips we've shared in this blog post, you'll be able to master the art of makeup in no time. Remember, practice makes perfect, so don't be afraid to experiment and try new things. With a little bit of patience and a lot of practice, you'll be able to create the perfect makeup look for any occasion.